Children build most of their speech and language skills during their first three years of life.

You are your child's first teacher. The more words your baby hears from you, the better prepared they will be to learn.

Small, everyday moments provide powerful opportunities to help your child grow these skills. Try talking, reading, rhyming, and singing while changing a diaper, giving a bath, or preparing a meal
WHAT IF MY FAMILY SPEAKS A LANGUAGE OTHER THAN ENGLISH?
Talk, read, rhyme, and sing with your child often – in both your native language as well as other languages you know. Research from brain scientists and linguistic experts tells us that a child who learns many words in their home language will have a stronger foundation for learning a second language, like English.

Studies also show that exposing a child to two languages during their preschool years may help them learn more efficiently as they grow!

Families who talk, read, rhyme, and sing, with their children – often and in the languages they know best – will prepare them for success in preschool, elementary school, and beyond.
LEARN ABOUT YOUR CHILD'S GROWTH
From birth to age 5, most children reach certain milestones in how they play, learn, speak, act, and move. Knowing more about these "developmental milestones" can help parents and caregivers understand more about how to help your child at home.
READING WITH YOUNG CHILDREN
Reading with Young Children
Reading with Young Children
How to READ with Your Children (extended version)
06:01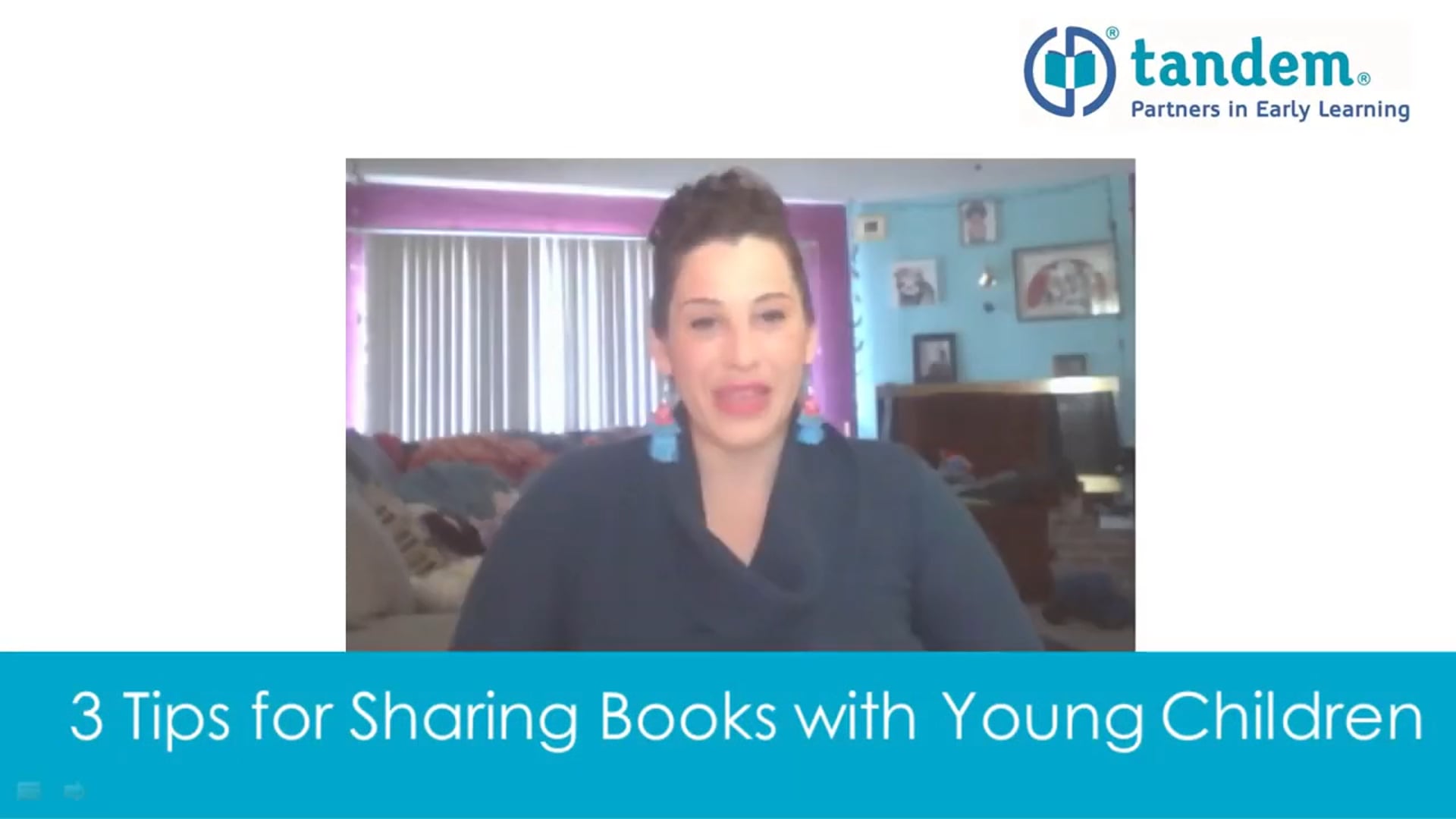 Tandem's 3 Tips for Sharing Books with Young Children
06:05
Why is Letter Knowledge So Important?
00:54